Precise Garbage Collection in Uncooperative Environments
A large class of memory management systems ("garbage collectors") require full knowledge of the set of references in use by the program at any given time. The algorithms that do not use precision must operate under conservative assumptions, and suffer from limitations in the way in which they handle memory. Compilers that target C code, in particular, are frequently restricted to conservative collectors, as the C language makes little distinction between references and integer values.
We developed and implemented a novel approach to supporting precision in compiler systems that use C/C++ as their target language; we offer full support for precise memory reclamation and management, enabling the use of fully moving garbage collectors and of precise real-time garbage collection systems. Our new technique significantly outperforms previous approaches. A paper describing the new approach and our results has been presented at the 16th International Conference on Compiler Construction (ETAPS 2007).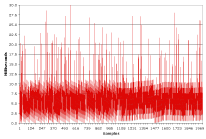 Real-Time Checkpointing
While working on the Ovm system, I noticed a previously unknown problem with existing real-time checkpointing techniques. When certain categories of programs are executing, the interaction between user code and real-time checkpointing may lead to long delays in serving high-priority threads, adversely affecting the real-time characteristics of the system. From that observation, I developed a new algorithm for concurrent real-time checkpointing that does not impact on the latency, even in the presence of pathologically uncooperative user programs: the maximum latency remains lower than 0.2 milliseconds even when checkpointing is in progress. A paper on this work has been presented at VEE 2006.
PolyD: A flexible dispatching framework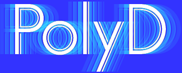 My most recent project is PolyD, a flexible dispatching infrastructure for the Java language developed at Purdue University. The tool can be used to implement visitor-like mechanisms, or general multiple dispatching, or more unusual dispatching policies. PolyD makes it also possible to customize many aspects of the dispatching process: the handling of null arguments, of missing methods, of ambiguities, of the method invocation, and so on.
PolyD is more fully described on a separate page.